NOW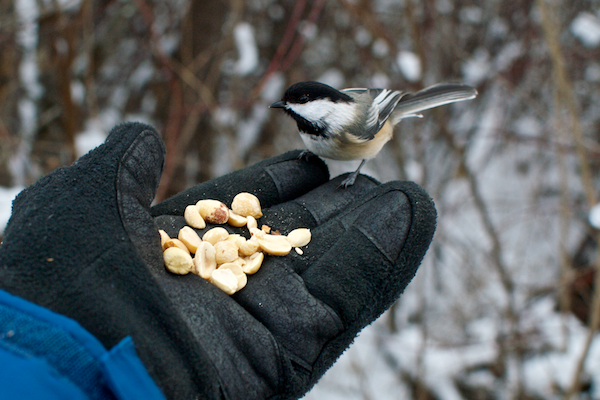 NOW is my answer to the question: "What are you doing these days?" I hope it helps me stay focused on doing more and dreaming less.  My goal is a NOW post at least once a month.

Current projects:
Preparing to exhibit some of my photos in a local gallery in April. This involves selecting 20-30 photos, making 8x10 or 11x14 prints, matting them (with my new Logan Simplex Classic mat cutter), building frames in my shop (which now has a Rinnai propane heater so I will be able to continue doing woodwork projects during the winter for the first time since I left college!). I have no idea whether or not I will be able to sell any - or even how to price them. Or whether I should sell them with my handmade frames or only as matted prints. I hope it will force me to be more intentional and conscientious about my photography: doing targeted photo shoots, reviewing my disorganized collection, weeding by discarding all but the best, and staying up-to-date with cataloguing and post-processing.
Working as a certified instructor and steering committee member with our local bystander intervention (Green Dot Lewiston Auburn). I did my instructor training through Alteristic.org in August 2017 and our local team 'went live' in March of 2018. We are a mall but dedicated group and have done 10 local presentations and trainings to about 200 attendees and participants. My goal for the coming year is to double the number of active instructors and build some infrastructure so we can reach more people and have more impact.
The Society for Participatory Medicine (SPM). I am stepping down from my position on the Board this December because I disagree with the focus of the organization's leadership. I remain passionate about the value of Participatory Medicine (I prefer the term collaborative medicine)  and plan to remain active as a member, working on and advocating for things that make a difference to patients, caregivers, and their clinicians in the real day-to-day world of getting and giving care.  With a couple other SPMers, I am exploring the possibility of a skunkworks project of crowd-sourced and crowd-curated resources and tools to support patients, caregivers, and their clinicians doing collaborative care.

Currently reading and listening:
Good and Mad by Rebecca Traister. I decided to read this in the wake of the Kavanaugh hearings on the recommendation of a friend. About 70 pages in, I find it worthwhile, more because it provides some depth and nuance to issues I have already read and thought about than because it offers a new perspective.
American Nations by Colin Woodard (Audible). I am fascinated by his discussion of America as being a state (a political entity) but not a nation (a unified cultural entity) comprising 11 distinct cultural communities with historical and genetics at their root. I do not know enough history to judge its accuracy, but it is making sense for me, both internally and in application to my life experience. I think I will have to read Woodard's American Character next.
Podcast. (I listen while exercising: walking, running, or spinning.)  Currently Revisionist History, Malcolm Gladwell's journey through the overlooked and misunderstood. I enjoy it because it takes some event or phenomenon and presents one or more takes that are different from the standard understanding, often ending with a line like: "So, it turns out X is Y. I'm not so sure." Today's episode focused on Sammy Davis Jr's (in)famous hug of Richard Nixon at the 1972 Republican convention. The discussion of SDJ striving to be 'a member of the club' (or what Malcolm X would have called a House Negro) fit well for me with Senator Susan Collins trying to be a member of the (powerful, white, male) Republican Club.

Browser tabs open:
Dartmouth69.org. The website I maintain as webmaster for my college class. It is an active tab quite often tase days, as we will be celebrating our 50th Reunion in June of 2019, and the site is one of the tools we are using to collect and share information, and energize classmates to attend.
Caramel versus Butterscotch.  Watching the British Baking Show with my wife, we were impressed with the different things they did with caramel and wondered about the difference between caramel and butterscotch.  Caramel is a mix of melted white granulated sugar, sometimes with added heavy whipping cream, butter, and a dash of vanilla. Butterscotch, on the other hand, is made with melted brown sugar instead.

What's on deck?
I'd like to find the energy and make the time to follow through on my promise to myself when I retired in December of 2015 that I would take guitar lessons again. I know who to call.
 Looking forward to winter with snowstorms, snowshoeing, and Nordic skiing.

I share a featured photo reflective of some aspect of my life. Today's photo is one of local chickadees. They come to hand every afternoon for unsalted peanuts.

Creating a NOW page was inspired by the NOW project, a movement started by musician, clown, and entrepreneur Derek Sivers.
---
Links to more on this topic: