My first hike of the season is always both tentative and special. Tentative because I can never be sure of either the trail conditions or my body. Special, because the mountains are my friends and restorers. 

This year, the sparse snow and shortness of the Nordic season have me up out and up a full six weeks earlier than last year. I stayed with tradition and started with Caribou from the east side. Most people do Caribou as a loop from 113 (Evans Notch). Doing it from the Bog Road (West Bethel, off Route 2) side saves me considerable driving and offers a trail rarely used. It was 26 degrees and some snow at the trailhead when I started at 8 am.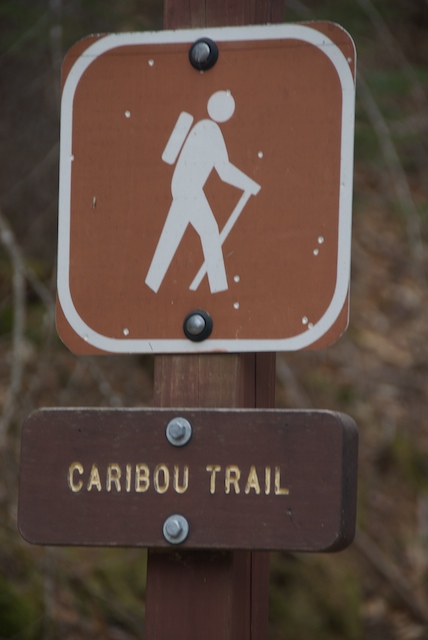 Snow patches at the trailhead mean snow on the trail. Glad I had remembered these: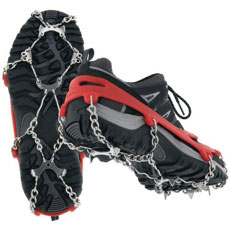 The path starts out deceptively flat...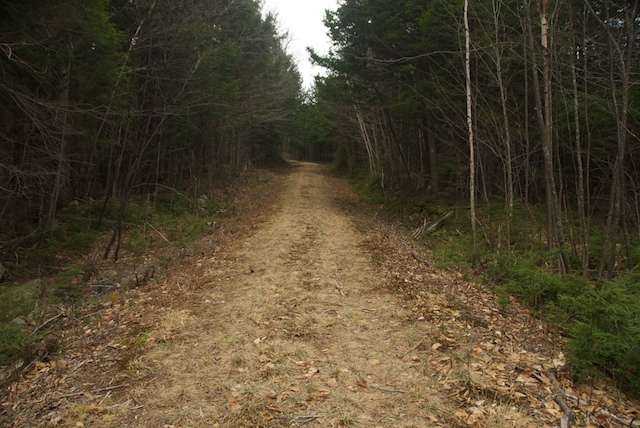 ...but not without hints of what was to come: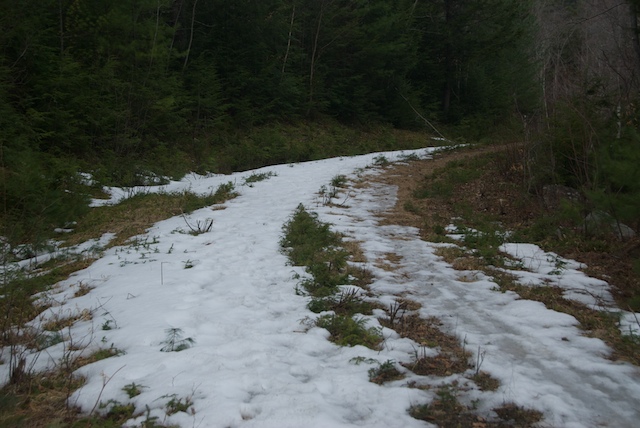 As usual, it was quiet, with lots of stream crossings: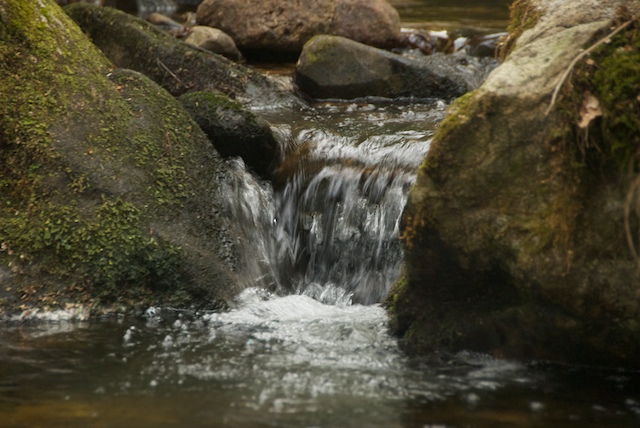 The trail is little used and not well marked. Would you see this blaze?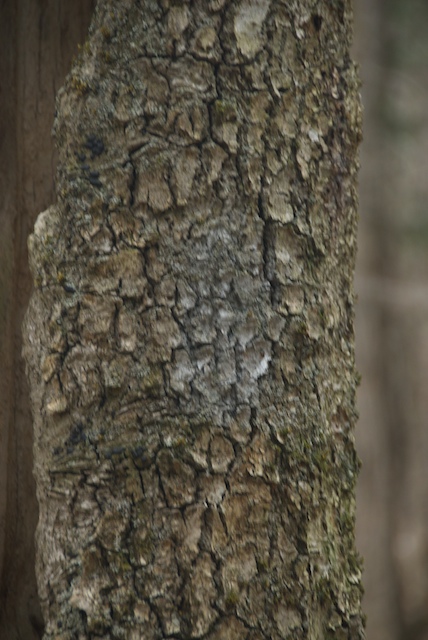 Do you see the trail here?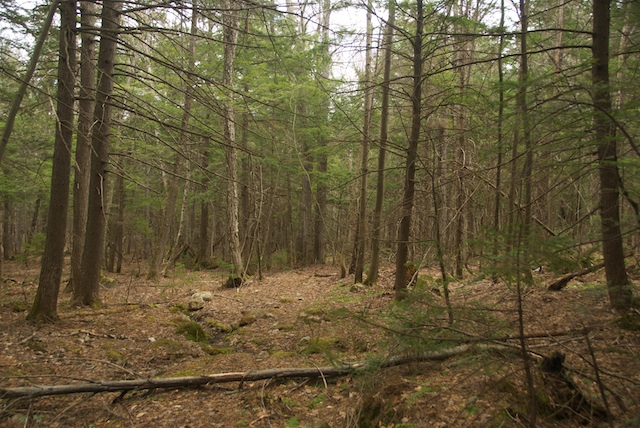 Neither did I. I know this trail pretty well but had to pause and look carefully more than once. And I still walked off the trail three times on the way down when I was more tired, moving faster, and looking for photo opportunities like these: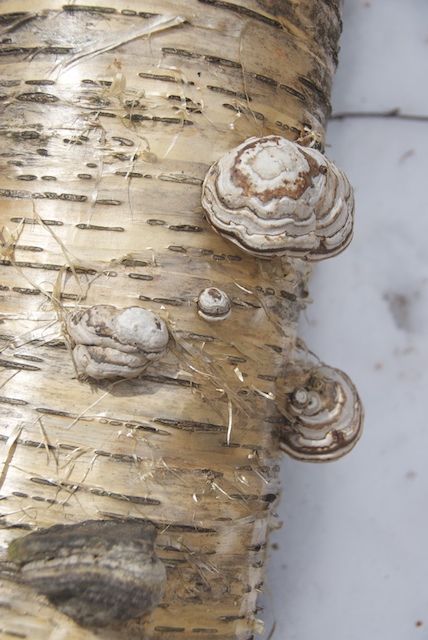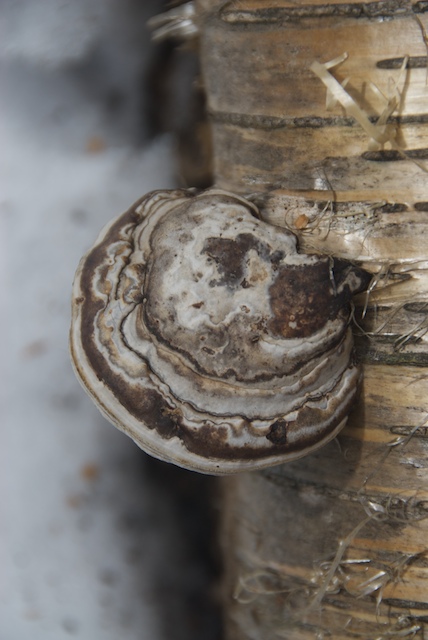 About halfway up I ran into pretty solid snow on the north side of the cut: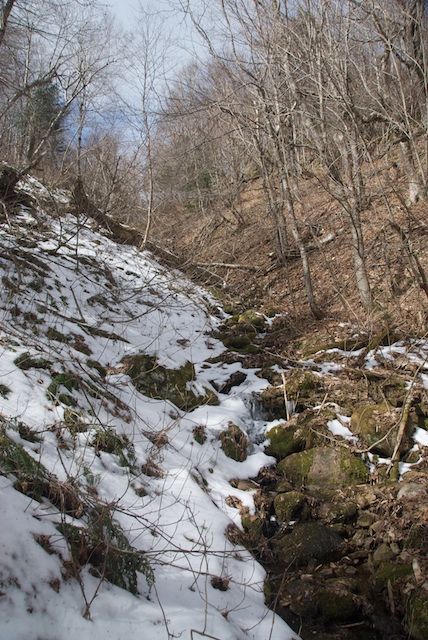 Shortly after, I was hiking on snow and patches of ice: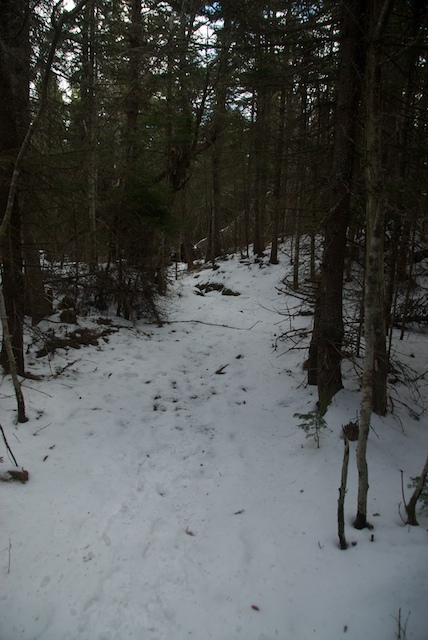 The summit was cold (the mid-20s) and quite windy, but I found a sunny sheltered spot to have my sandwich and apple. And the views were excellent: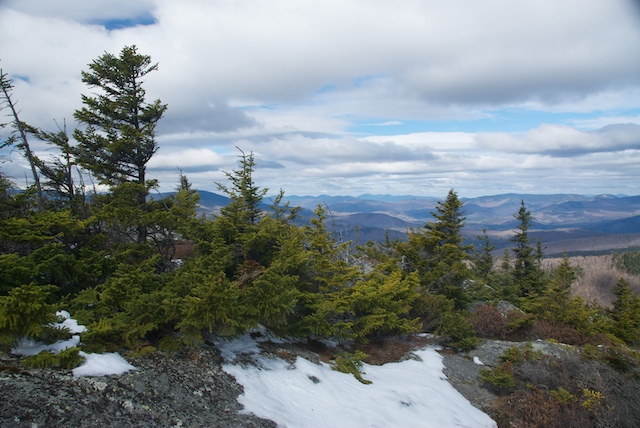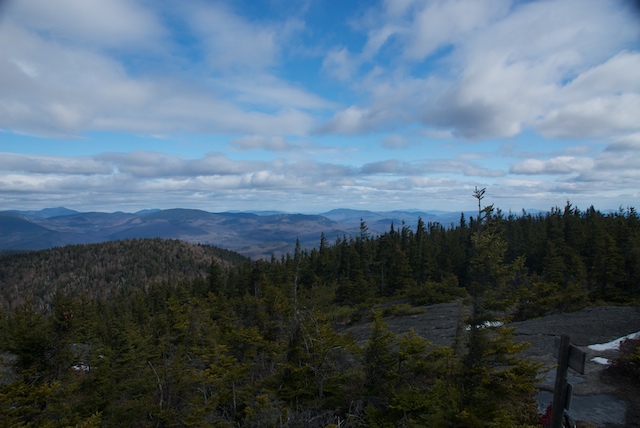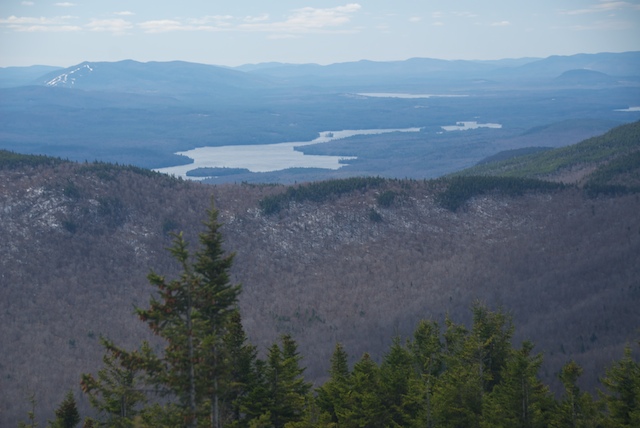 And, of course, no hike up Caribou would be complete without a view of Mount Washington: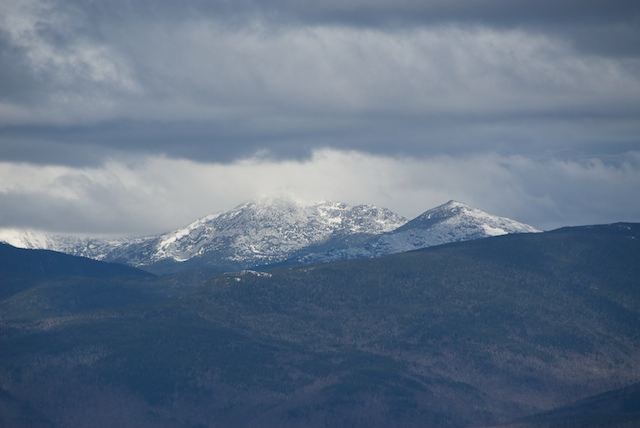 Links to more on this topic: